What Generation of Haldex is on my car?
A question often asked is "which version of Haldex does my car have?"
Keep in mind that production dates vary from country to country, and dealers often preregister cars that are not manufactures, and register them later when they have more stock than sold. So look at the chassis types and facelift changeover points to work out which side of the change the vehicle is.
SCROLL TO THE BOTTOM OF THE PAGE TO SEE PICTURES TO CHECK!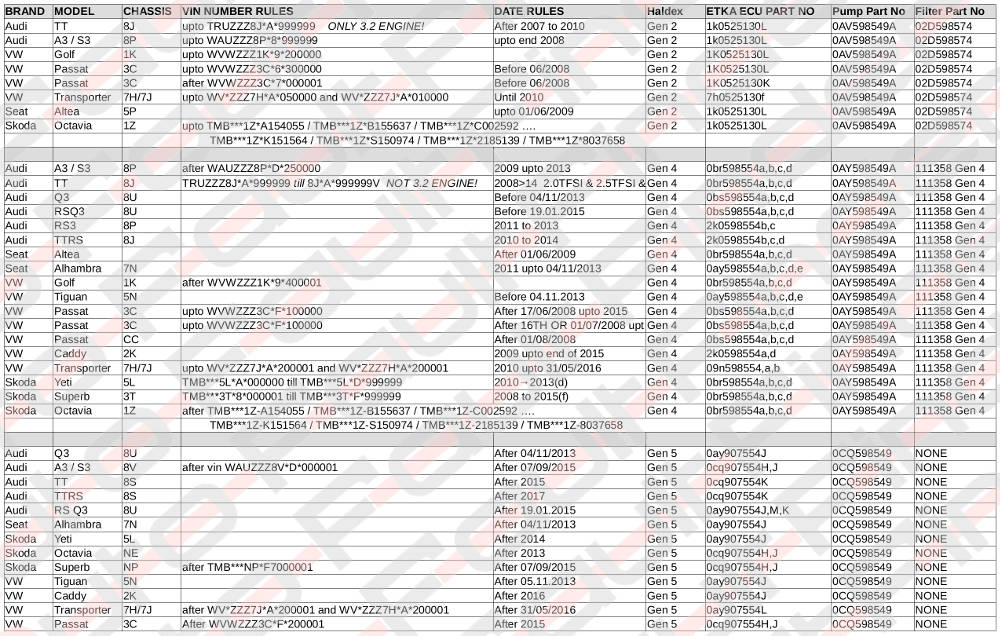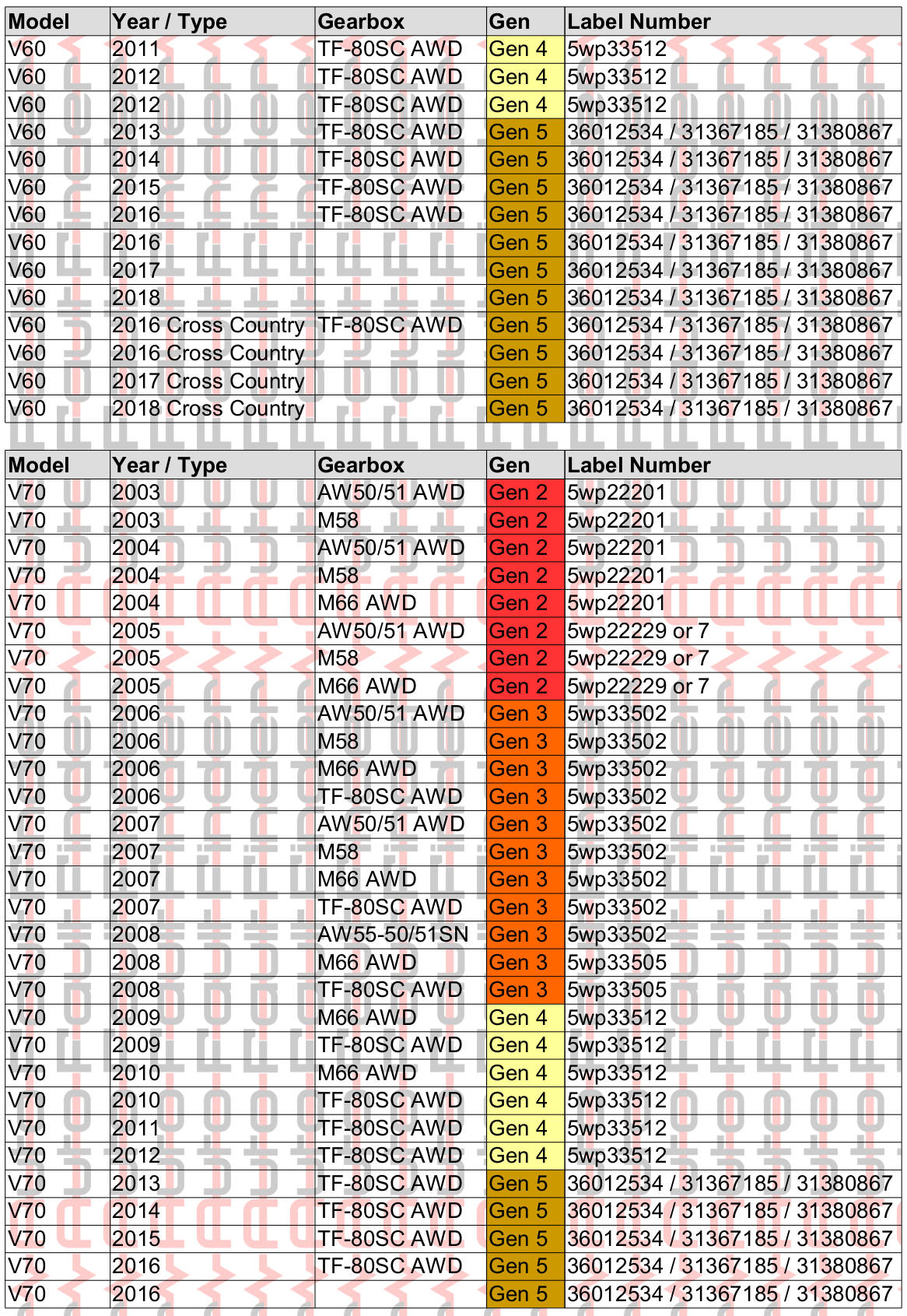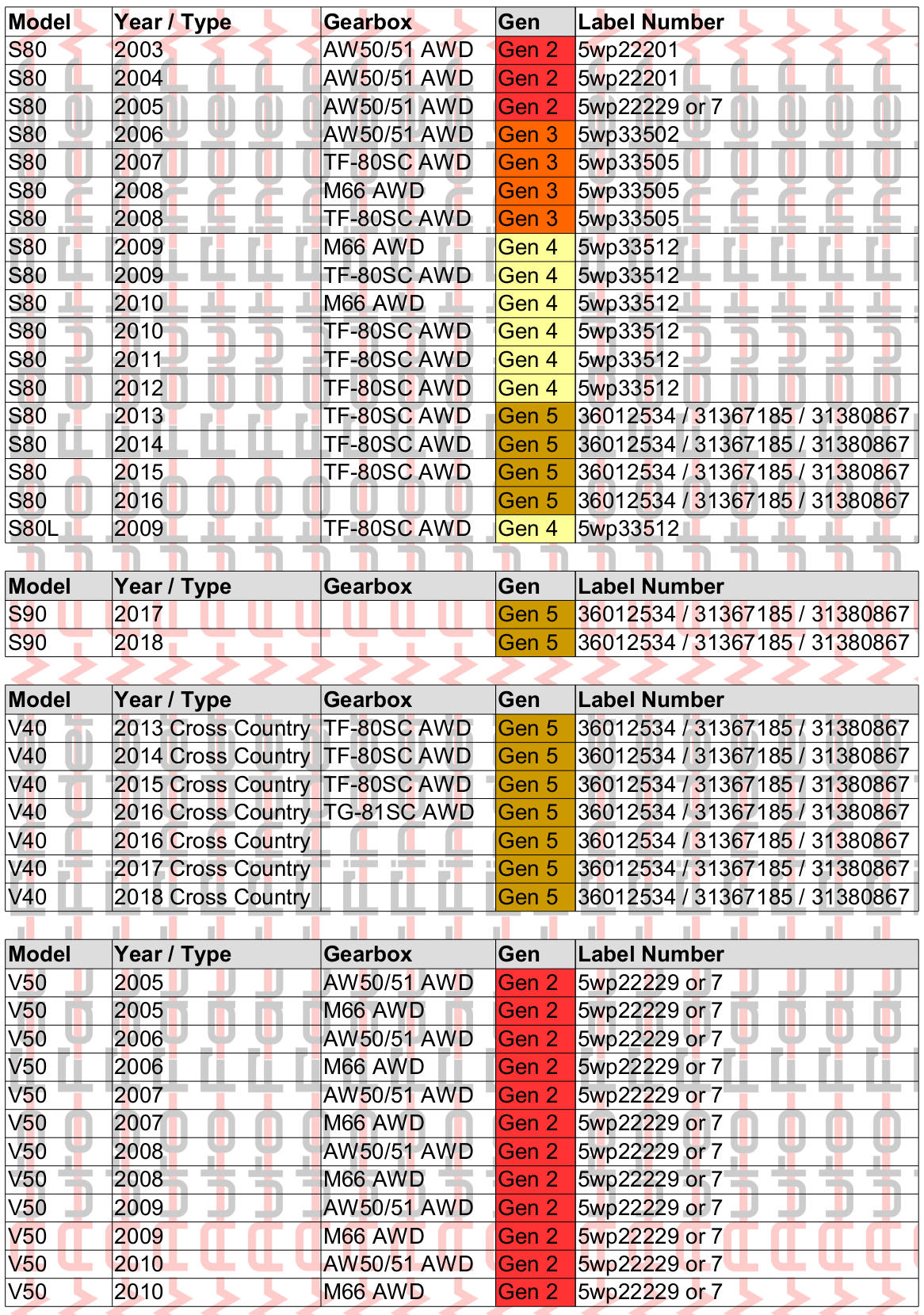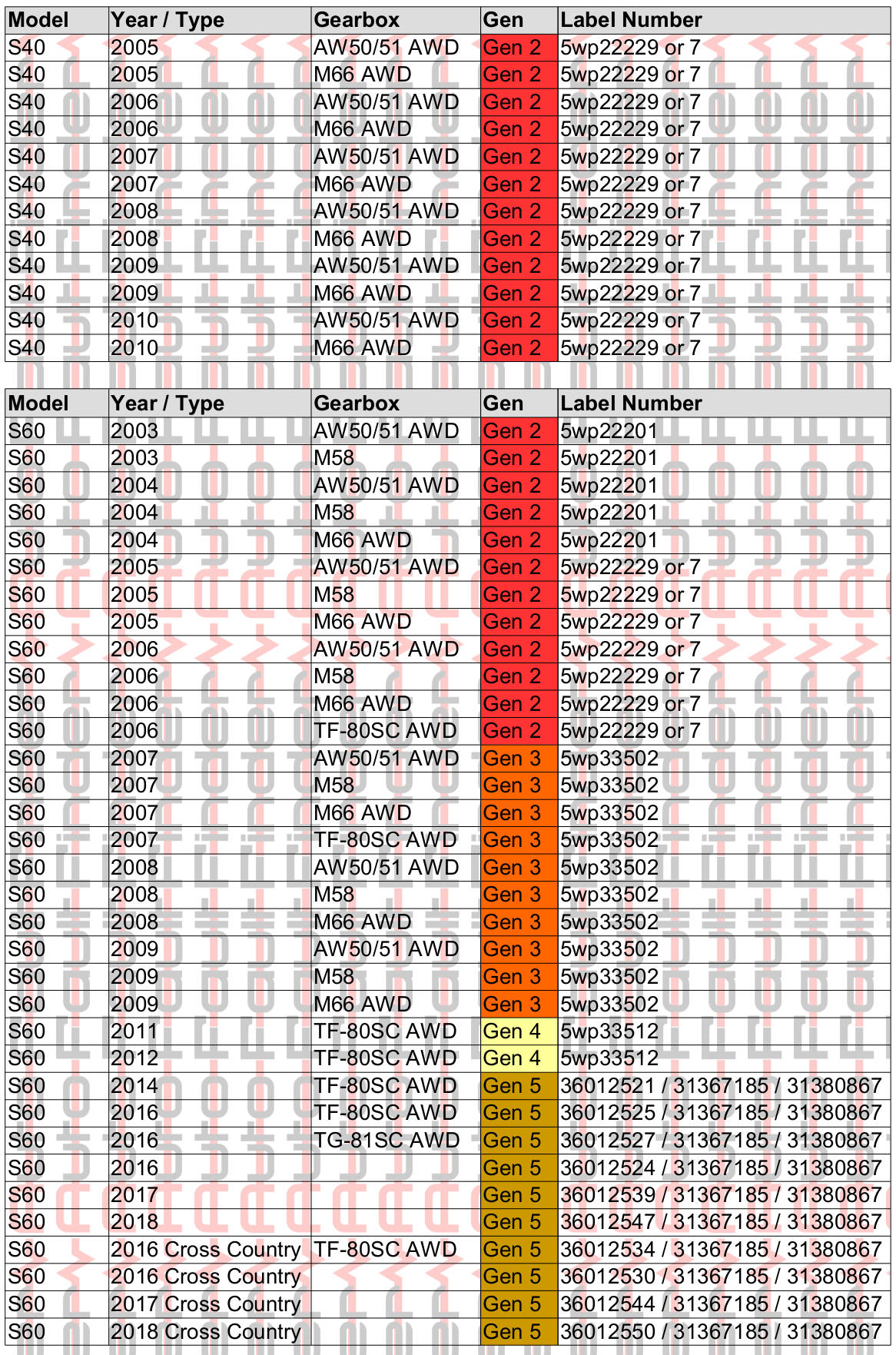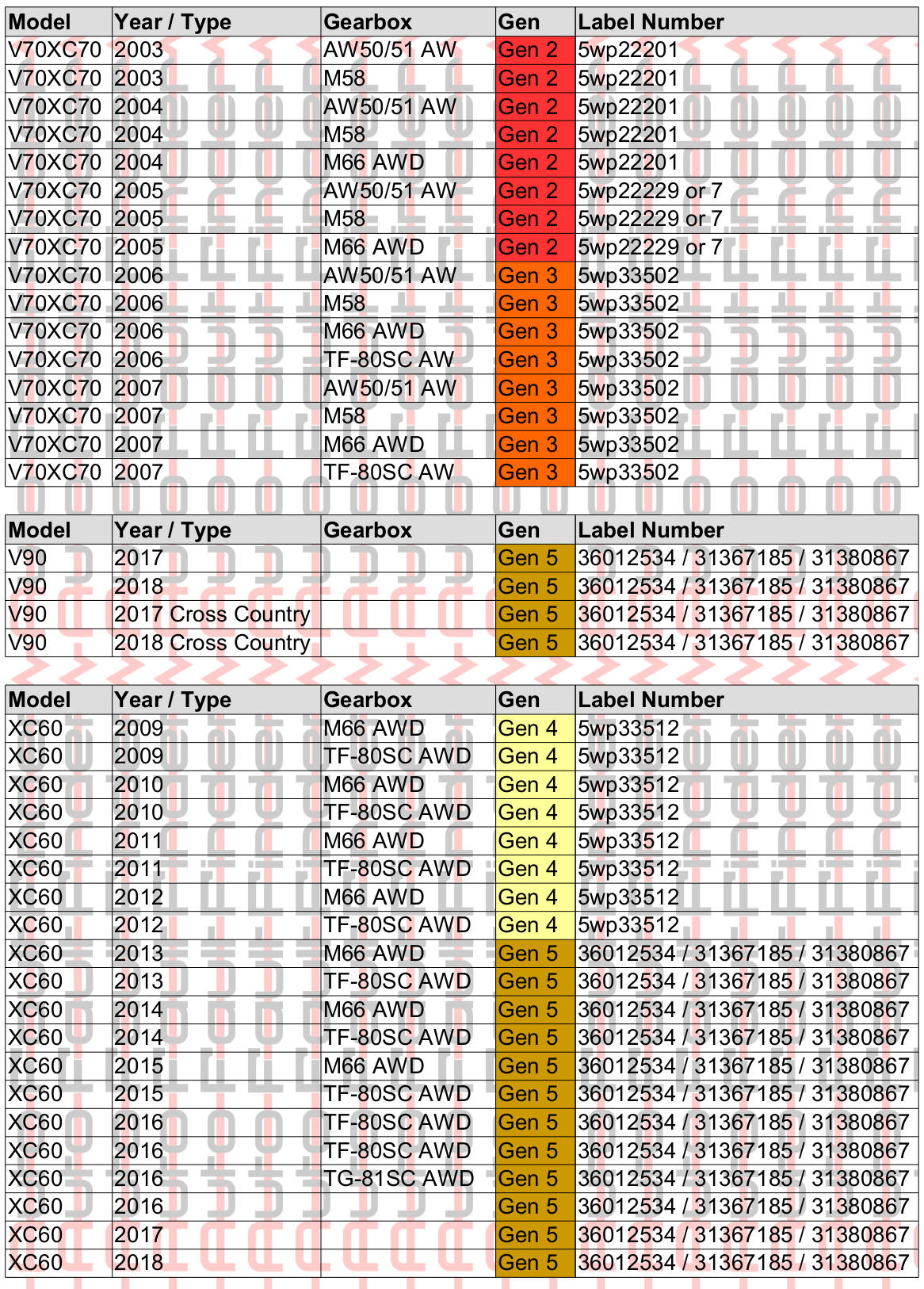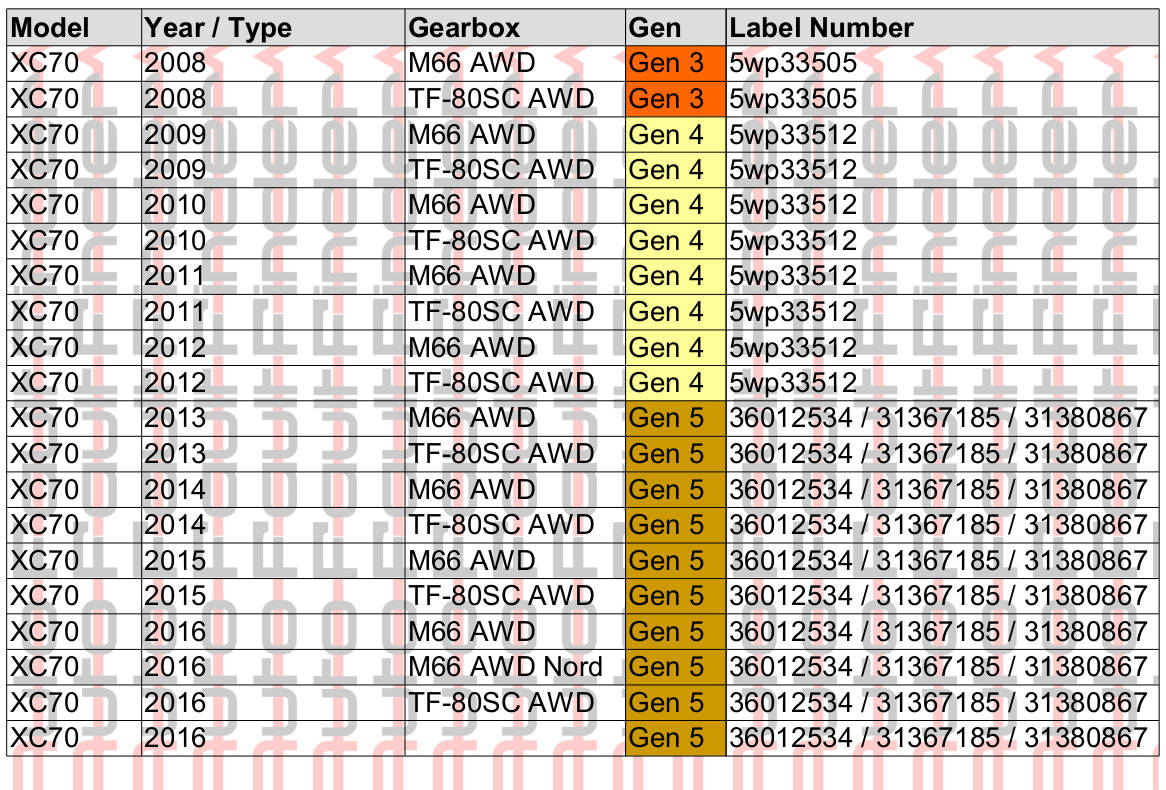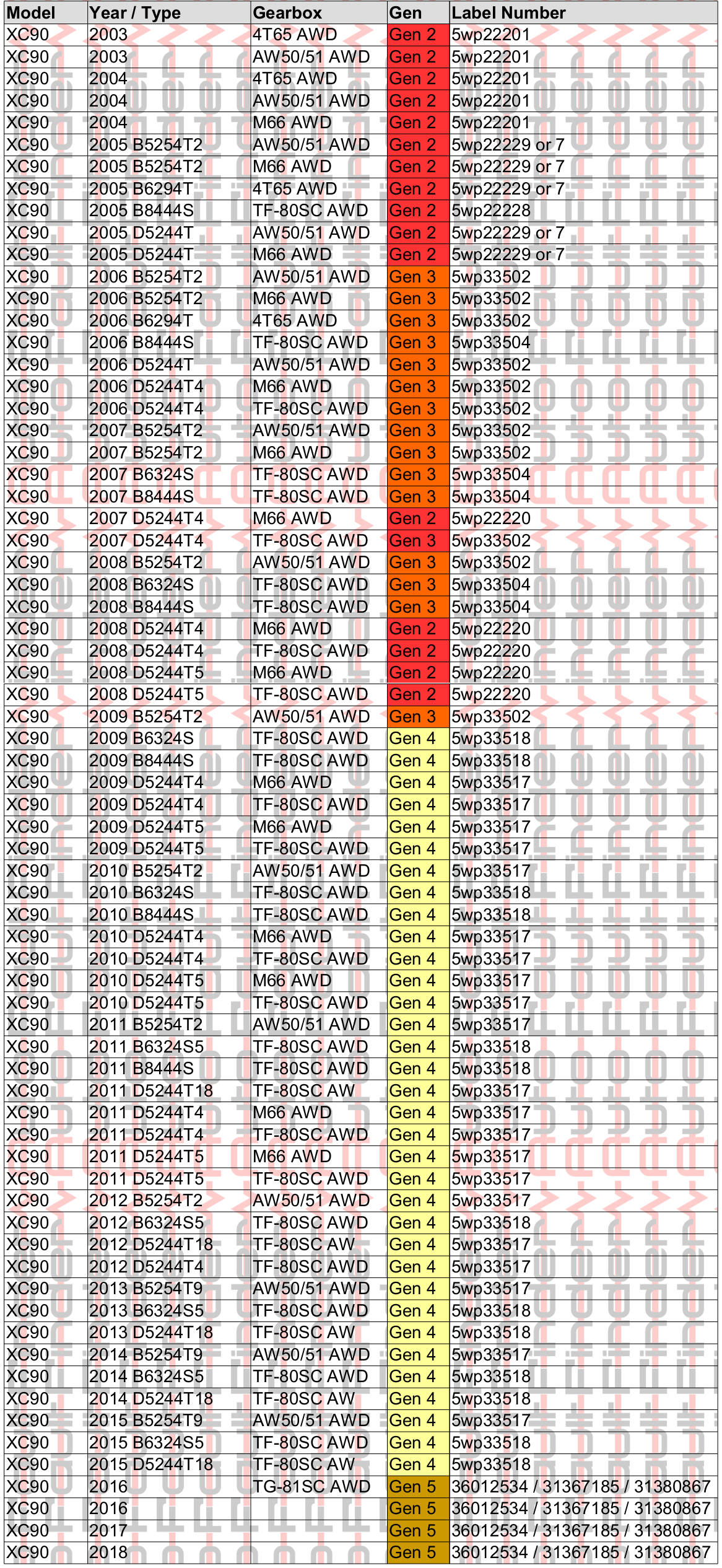 Generation 1 (we do not repair or test these systems)
Audi A3 S3 8L Quattro 1998, 1999, 2000, 2001, 2002, 2003
Audi TT 8N Quattro 1998, 1999, 2000, 2001, 2002, 2003, 2004, 2005, 2006
VW Bora 2.8 V6 4motion 1998, 1999, 2000, 2001, 2002, 2004
VW Golf 1J Mk4 R32 4Motion 1998, 1999, 2000, 2001, 2002, 2003, 2004
VW Sharan 7M Phase 1 Mk1 1998, 1999, 2000 ,2001, 2002, 2003, 2004, 2005, 2006, 2007
VW New Beetle RSi 1998, 1999, 2000, 2001, 2002, 2003
Skoda Octavia 1U 4×4 Mk1 1998, 1999, 2000, 2001, 2002, 2004
Seat Leon 1M Mk1 Cupra4 1998, 1999, 2000, 2001, 2002, 2003, 2004, 2005
Seat Alhambra 7M 1998, 1999, 2000 ,2001, 2002, 2003, 2004, 2005, 2006, 2007
The are other way to confirm the identification of your Haldex system is by checking the appearance of the Pump and Haldex Control Unit / ECU with the pictures below:-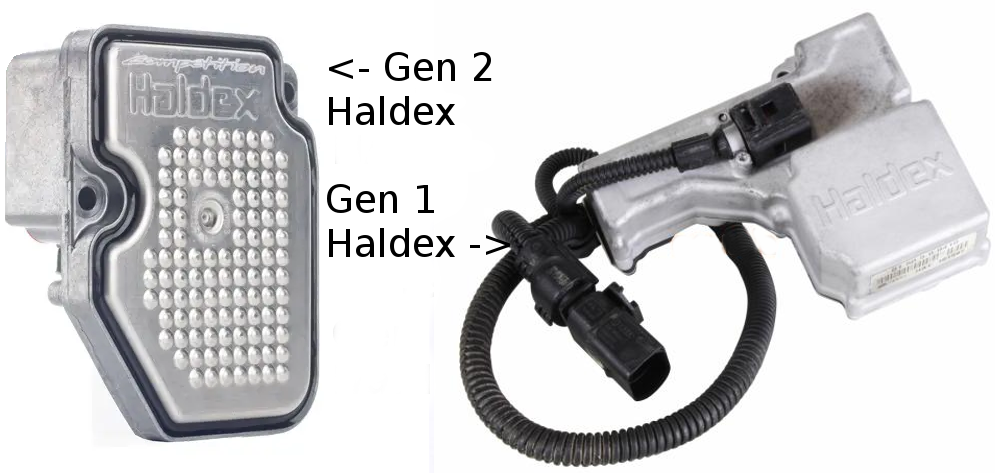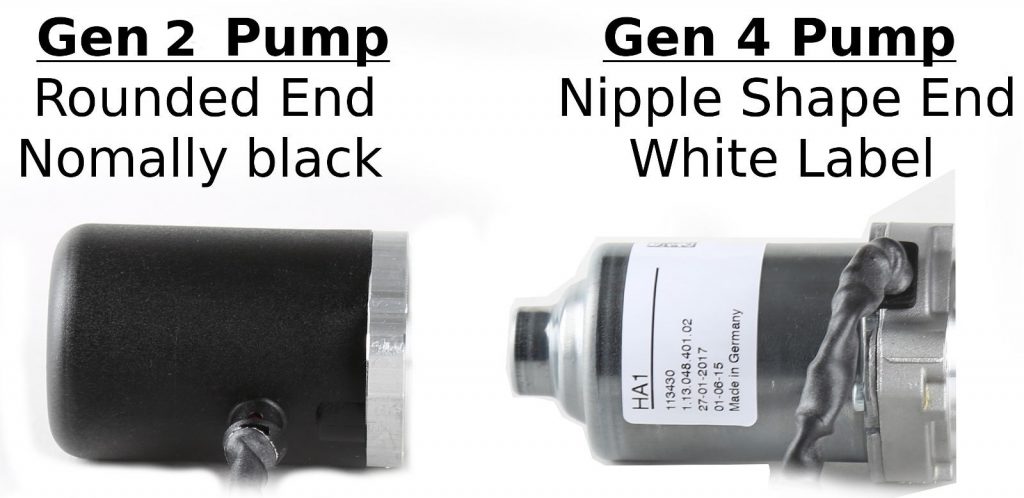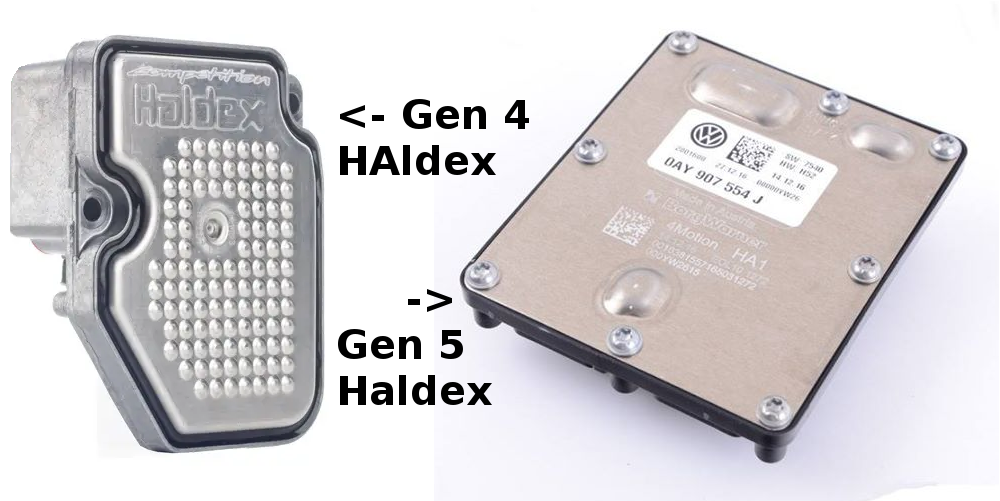 Generation 2
Audi A3 S3 8P Quattro pre 2009 facelift 2004, 2005, 2006, 2007, 2008
Audi TT/TTS 8J Quattro pre facelift, 2007, 2008, 2009
Volkswagen Golf 1K Mk5, R32, 4Motion 2004, 2005, 2006, 2007, 2008
Volkswagen Passat 3c, 4Motion, Santana, CC, 2005, 2006, 2007, 2008, 2009
Volkswagen Transporter T5 Prefacelift 2003, 2004, 2005, 2006, 2007, 2008, 2009
Seat Altea 2007, 2008, 2009, 2010
Seat Alhambra 7M 2005 Facelift 2005, 2006, 2007, 2008, 2009, 2010
Skoda Octavia 1Z pre 2009 facelift 2004, 2005, 2006, 2007, 2008, 2009
Generation 4
VW Golf Mk6 5K 4Motion, 2008, 2009, 2010, 2011, 2012
VW Golf R Mk6 5K 2008, 2009, 2010, 2011, 2012
VW Tiguan B6 2008, 2009, 2010, 2011, 2012, 2013, 2014
VW Sharan 7N Mk2 2011, 2012, 2013, 2014, 2015
VW Passat, CC, B7 2010, 2011, 2012, 2013, 2014, 2015
VW Transporter Late Model T5 Facelift 2009, 2010, 2011, 2012, 2013, 2014, 2015
VW Caddy Mk3 2K 2010 Facelift 2010, 2011, 2012, 2013, 2014, 2015
Audi A3 S3 8P Facelift 2009, 2010, 2011, 2012
Audi TT / TTS / TTRS, 8J, 2008 Facelift 2008, 2009, 2010, 2011, 2012
Audi Q3 / RS Q3 2011, 2012, 2013
Seat Altea XL, Freetrack 2010, 2011, 2012, 2013, 2014, 2015
Seat Alhambra 2nd Generation 7N 2011, 2012, 2013
Skoda Yeti Pre 2014 Facelift 2009, 2010, 2011, 2012, 2013, 2014
Skoda Superb B6 Type 3T 2008, 2009, 2010, 2011, 2012, 2013, 2014
Skoda Octavia 4×4, Scout, vRS 4×4 1Z Facelift 2009, 2010, 2011, 2012, 2013
Generation 5
Audi A1 S1 8x Quattro 2015 2016 2017 2018
Audi A3 S3 RS3 8v Sportsback Quatto 2012 2013 2014 2015 2016 2017 2018 2019
Audi Q2, SQ2, Quattro 2016 2017 2018 2019
Audi Q3 RS 8u and F3 Quattro Vorsprung 2012 2013 2014 2015 2016 2017 2018 2019
Audi TT TTS TTRS Mk3 FV / 8S Coupe/Roadster 2014 2015 2016 2017 2018 2019
Volkswagen Golf, R, 4Motion Mk5 5G, 2012, 2013, 2014, 2015, 2016, 2017, 2018, 2019
Volkswagen Passat, 4Motion, Santana, Alltrack, 8th Gen 3G, 2015, 2016, 2017, 2018, 2019
Volkswagen Sharan, Syncro, 4Motion, 7N 2nd Gen, Post 2015 Facelift, 2015, 2016, 2017, 2018, 2019
Volkswagen Tiguan Mk2 5N, 2015, 2016, 2017, 2018, 2019
Volkswagen Transporter T6, 2016, 2017, 2018, 2019
Volkswagen Caddy 2K 2015 Faclift Onwards, 2015, 2016, 2017, 2018, 2019
Volkswagen T-Roc R 4Motion, 2017, 2018, 2019
Volkswagen Arteon 2017, 2018, 2019
Seat Alhambra 2014, 2015, 2016, 2017, 2018, 2019
Seat Leon Leon 4 5f Mk3 2012, 2013, 2014, 2015, 2016, 2017, 2018, 2019
Seat Ateca 2016, 2017, 2018, 2019
Seat Arona 2017, 2018, 2019
Seat Tarraco 2018, 2019
Skoda Octavia Mk3 5E, 2012, 2013, 2014, 2015, 2016, 2017, 2018, 2019
Skoda Kodiaq, Scout, vRS, Sportline, 2016, 2017, 2018, 2019
Skoda Superb Mk3 B8 Type 3v, 2015, 2016, 2017, 2018, 2019
Skoda Karoq 4×4, 2017, 2018, 2019
Skoda Yeti 4×4 2014, 2015, 2016, 2017, 2018